Discover True Wellness
We will show you the right way to experience a healthier and more enjoyable lifestyle with chiropractic care.
Answers to Our Most Common Questions for New Patients
Chiropractic is Great For All Ages!
Chiropractic is safe for kids!
We have kids programs and events!
Great for student athlete performance!
A Deeper Look at the Common Conditions We Treat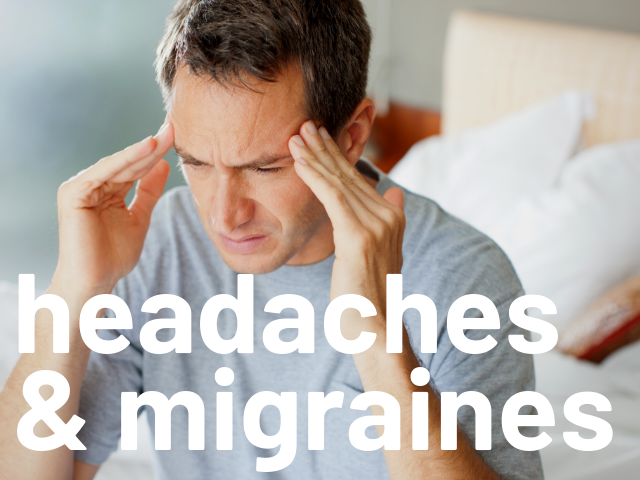 Headaches & Migraines
Many people see their chiropractor for relief from migraines with chiropractic adjustments. In fact, the scientific evidence supporting chiropractic care keeps growing. A review of scientific literature evaluating migraines and chiropractic care found that regularly seeing a chiropractor was effective in treating migraines in as many as 75% of subjects. When your spine is not properly adjusted, the nerves running from your spinal cord out to the body can be affected. It's no surprise that this can impact your health in many ways, and migraines are just one of the possible results.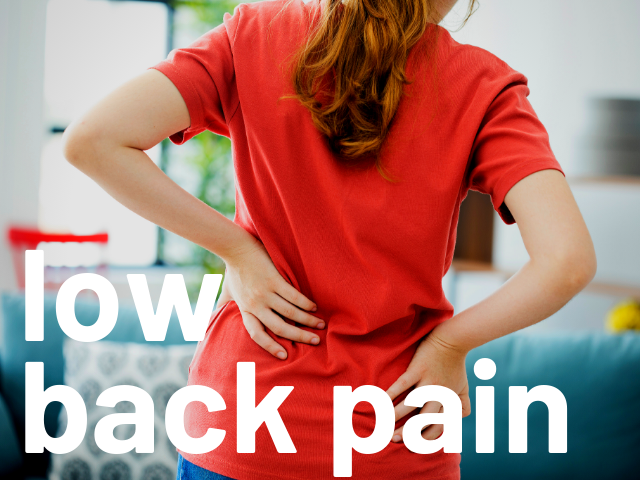 Low Back Pain
Low back pain is a common affliction, with eight out of ten adults experiencing back pain at some point in their lives. While most people might reach for the over-the-counter pain medications to deal with their back pain, there's another way of dealing with that pain that can be just as effective: chiropractic care. Back pain chiropractic care is one of the safest, most effective methods for the treatment of lower back pain.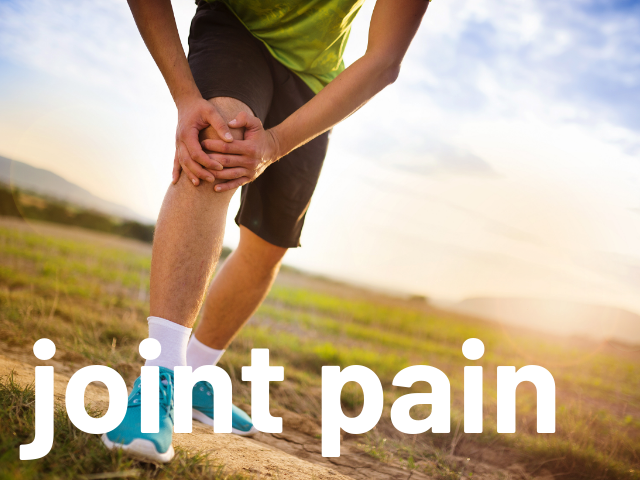 Joint Pain
Chiropractic care can help ease the symptoms of joint pain. The first task your chiropractor will undertake in your treatment is to determine the severity of your symptoms. Your chiropractor will help guide you to get to the right balance of rest and gentle movement to improve your joint health and to reduce joint pain, swelling, and stiffness.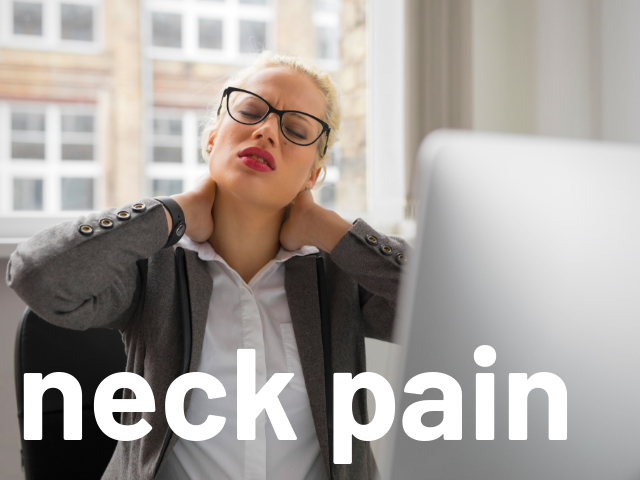 Neck Pain
Neck pain most often occurs when the joints, muscles and ligaments in the neck become irritated or inflamed. Neck pain can range from minor and easily ignored, to excruciating and debilitating. Although everyone experiences neck pain now and again, it is not something that should be tolerated. Chiropractic care can be a great way to manage and relieve swelling and discomfort caused by neck pain. Routine chiropractic care provides patients with neck pain a safe, non-invasive, non-addictive alternative to prescription medications or over-the-counter pain medications. By increasing joint mobility and improving your nervous system function and spinal health, your body can better manage the discomfort in the neck.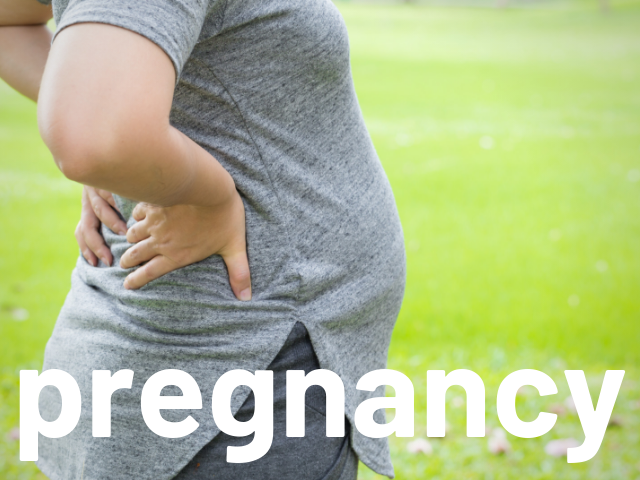 Pregnancy
There are many hormonal and physical changes you'll experience during your pregnancy. Some of these will have an impact on your posture and comfort. As your baby becomes heavier, your center of gravity shifts, and your posture adjusts accordingly. These physical changes during your pregnancy can lead to a misaligned spine or joints. Regular visits to a chiropractor during your pregnancy can address these issues. Chiropractic care can be beneficial for your baby, too. A pelvis that's out of alignment can restrict the amount of space available to your developing baby. When the pelvis is out of alignment, it can make it hard for your baby to move into the best position to be born, which is rear-facing, head down. In some cases, this could affect a woman's ability to have a noninvasive birth. A balanced pelvis also means your baby has a lower chance of moving into a breech or posterior position. Other evidence points to improved outcomes in labor and delivery for women who've received chiropractic care during pregnancy. In fact, it may help reduce the length of labor. In addition, regular chiropractic care while you're pregnant can offer the following benefits: a healthier, more comfortable pregnancy, relieving pain in the back, neck, hips, and joints, and help to control symptoms of nausea.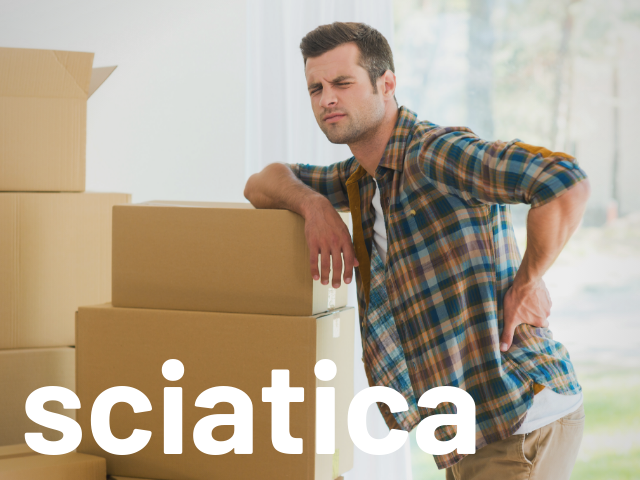 Sciatica
This common condition affects more than 3 million people each year in the United States. Sciatica can cause serious and persistent nerve pain that originates in the spine and typically extends down the back of the leg. For many people, the pain from sciatica can be excruciating and debilitating. Chiropractic care and adjustments are a viable option for treating the pain and symptoms associated with sciatic nerve issues. A 2006 study published in Spine found that adjustments helped relieve pain due to acute back pain and sciatica. Another study published in 2010 found that sixty percent of sciatica patients (who hadn't found relief from other therapies) experienced the same level of relief from chiropractic adjustments as patients who eventually had surgery.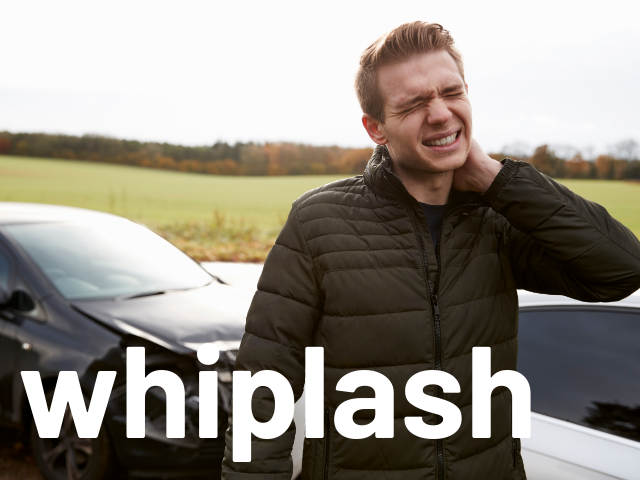 Whiplash
Who out there has had to deal with the aches and pains of whiplash? It can be so severe that the most menial daily tasks can't be carried out, or it can be a mild annoyance that prevents you from turning your head to the side. Regardless of the intensity of the injury, it isn't something that should be left untreated. Some cases (even the mildest) can create muscle stiffness that causes long-term chronic pain. If you recently developed whiplash, you need to see a Chiropractor! By performing spinal manipulation, via short thrusts or slower movements, Chiropractors can gently move the involved joint towards the restricted area. This helps create mobility and encourages healing.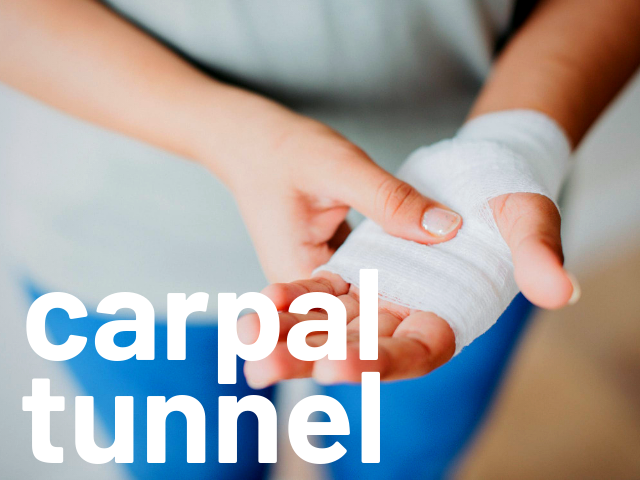 Carpal Tunnel
Each year, many people are diagnosed with carpal tunnel syndrome (CTS), and experience symptoms like tingling, numbness, burning and pain in parts of the hands and wrists or even an inability to grasp properly. We strongly recommend seeking out non-invasive treatments first if you suspect CTS. A chiropractor can investigate and locate any potential interference in your spinal vertebrae that may be causing compression of the nerves. Chiropractic methods of treatment can include gentle manipulation of the wrist, elbow and cervical spine. If you think you may have carpal tunnel syndrome, a quick consultation with a chiropractor can kick-start the healing process and potentially prevent an unnecessary surgery.
Pediatrics
Chiropractic care for children offers your family a solid foundation for wellness. Throughout pregnancy, birth, and childhood, the chiropractic lifestyle offers choices and benefits for your greater health and well-being. The ICPA (The International Chiropractic Pediatric Association) has initiated a ground-breaking study on the safety and effectiveness of chiropractic care for children. The preliminary results are outstanding and show that chiropractic care is safe for children. Even more significant is that parents reported three unexpected improvements with their child's care: Improved sleeping, improved behavior and attitude, and improved immune system function.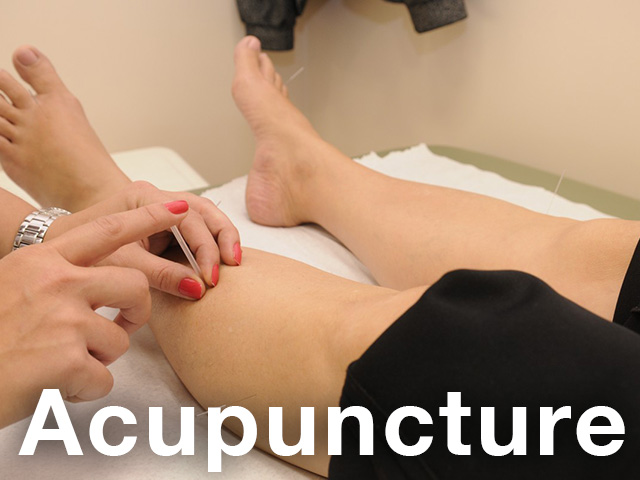 Acupuncture
Acupuncture improves the body's functions and promotes the natural self-healing process by stimulating specific anatomic sites–commonly referred to as acupuncture points, or acupoints. The most common method used to stimulate acupoints is the insertion of fine, sterile needles into the skin. Modern research has demonstrated acupuncture's effects on the nervous system, endocrine and immune systems, cardiovascular system, and digestive system. By stimulating the body's various systems, acupuncture can help to resolve pain, and improve sleep, digestive function, and sense of well-being. Hundreds of clinical studies on the benefits of acupuncture show that it successfully treats conditions ranging from musculoskeletal problems (back pain, neck pain, and others) to nausea, migraine headache, anxiety, depression, insomnia, and infertility.